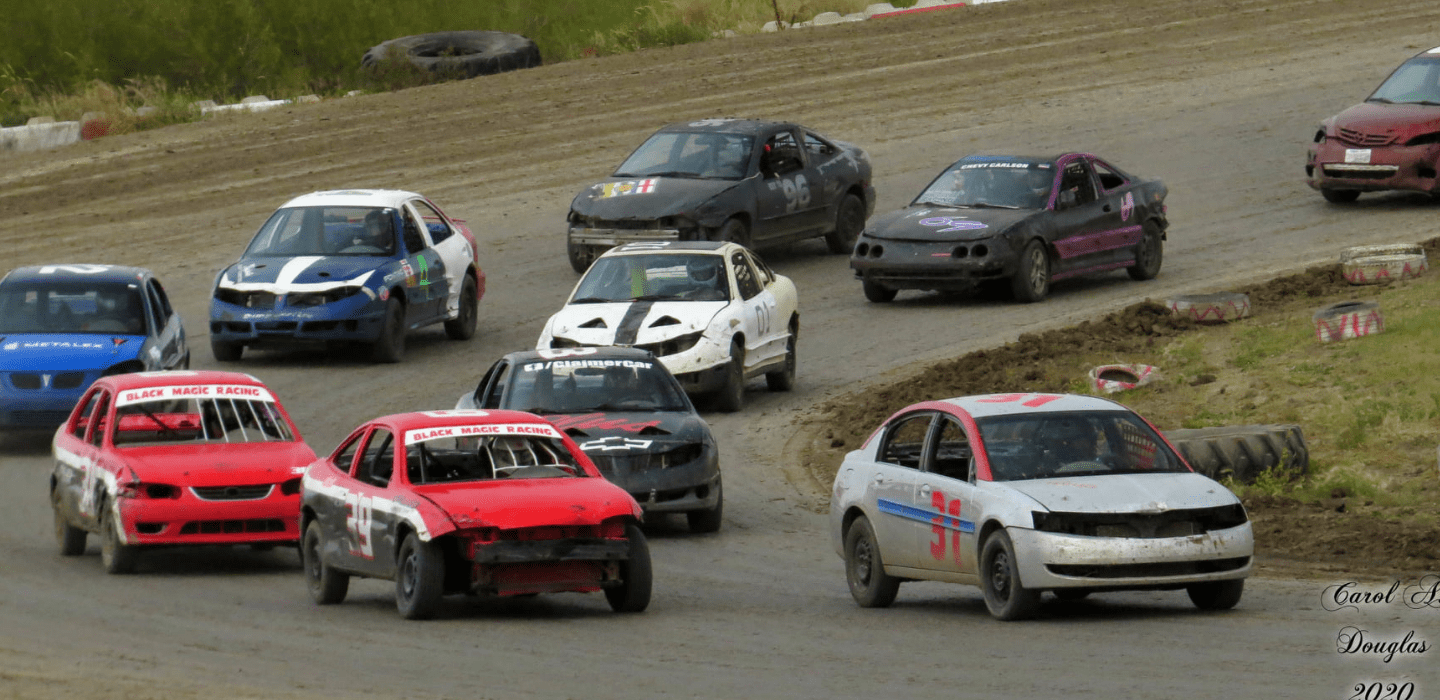 Season Opener Race Day at Dinosaur Downs Speedway
Join us for some great family fun at the first race day of the season.
On SATURDAY the fan gate opens at 4- with racing starting at 5.
On SUNDAY  the fan gate opens at 1-with racing starting at 2.
TICKETS will be available at the door only this is a  Cash only event
The cost is $10 per person per day.
Children aged 10 and under are FREE
COVID REQUIREMENTS: Please be aware that social distancing will be required. Please bring a mask as they will be required indoors (in our building-known as the barn; fan gate & pit gate trailer, Wash Rooms, beer garden).
CONCESSIONS will be available all will be served through the outside window.
You can bring your own lawn chairs or use the bleachers supplied. CASH only is accepted at the track.