Drumheller Instagram Worthy Spots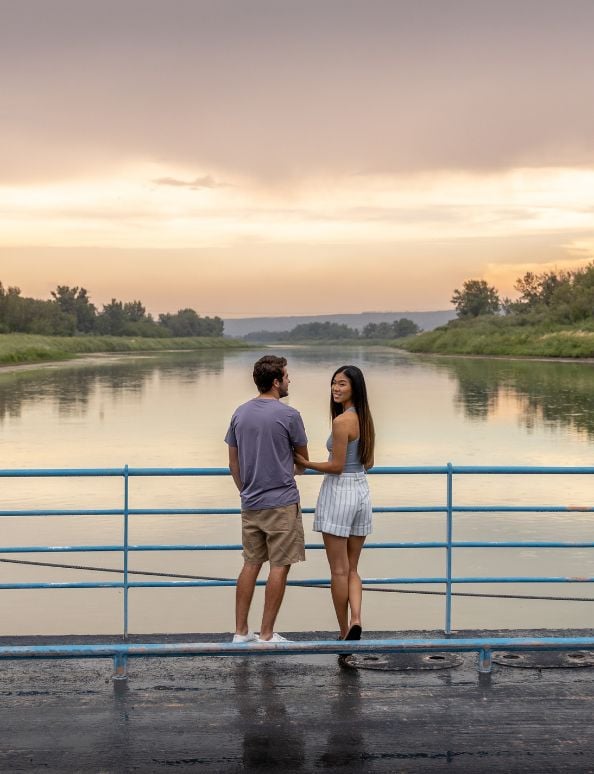 The Drumheller Valley is the Heart of the Canadian Badlands. Our region provides some of the most spectacular Instagram-worthy spots in the province- year-round. So grab your best friend and selfie-stick and go check out these prime locations that will leave your followers with a severe case of envy. Here are some of our top spots for that perfect picture!
The Hoo Doos provide a stunning and otherworldly backdrop for any photo with a sense of adventure. The towering sandstone structures took millions of years to form and will leave your friends and family in awe.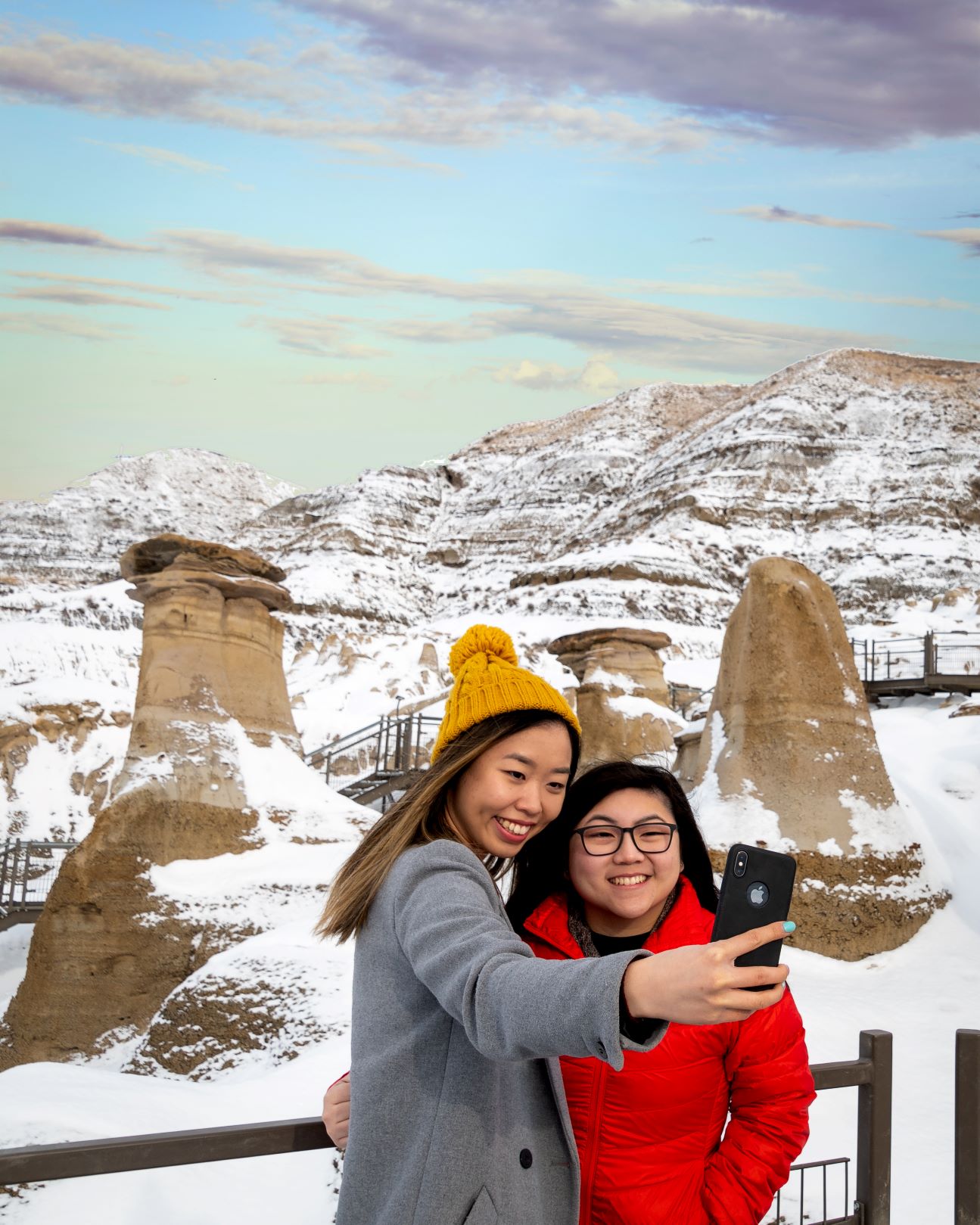 Horse Thief and Horse Shoe Canyons provide a dramatic backdrop to any photo. The badlands are truly the star of the show. Sunrise and sunset are great time to capture warm red-orange sunsets reflected on the landscape.
The World's Largest Dinosaur, at 86 ft tall, makes an irresistible Instagram-worthy spot. Called Tyra you can climb up her stairs and take pictures from her mouth, giving a whole new meaning to being eaten alive!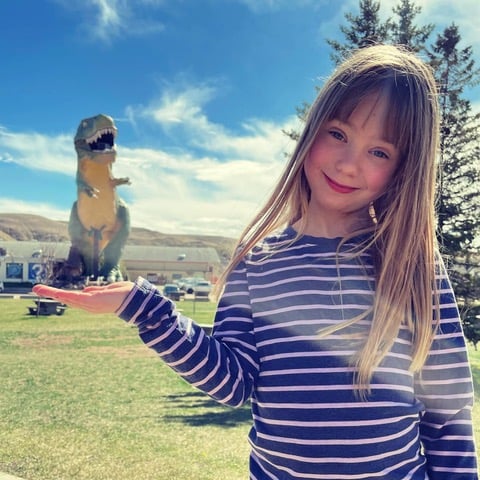 Our downtown dinosaurs make for some fun Instagram backdrops. These quirky dinos are looked after by the wonderful volunteers from #Dinoarts. Don't forget to tag them in any shots you share.
Orkney viewpoint is a must-see in the area providing stunning views of the Red Deer River and valley. High on the rocks is perfect for a romantic couple's scenic photoshoot or your family's next holiday card.
Midland Provincial Park is a beautiful spot to capture the badlands scenery especially as the sun sets. You will capture amazing photographs and memories for years to come.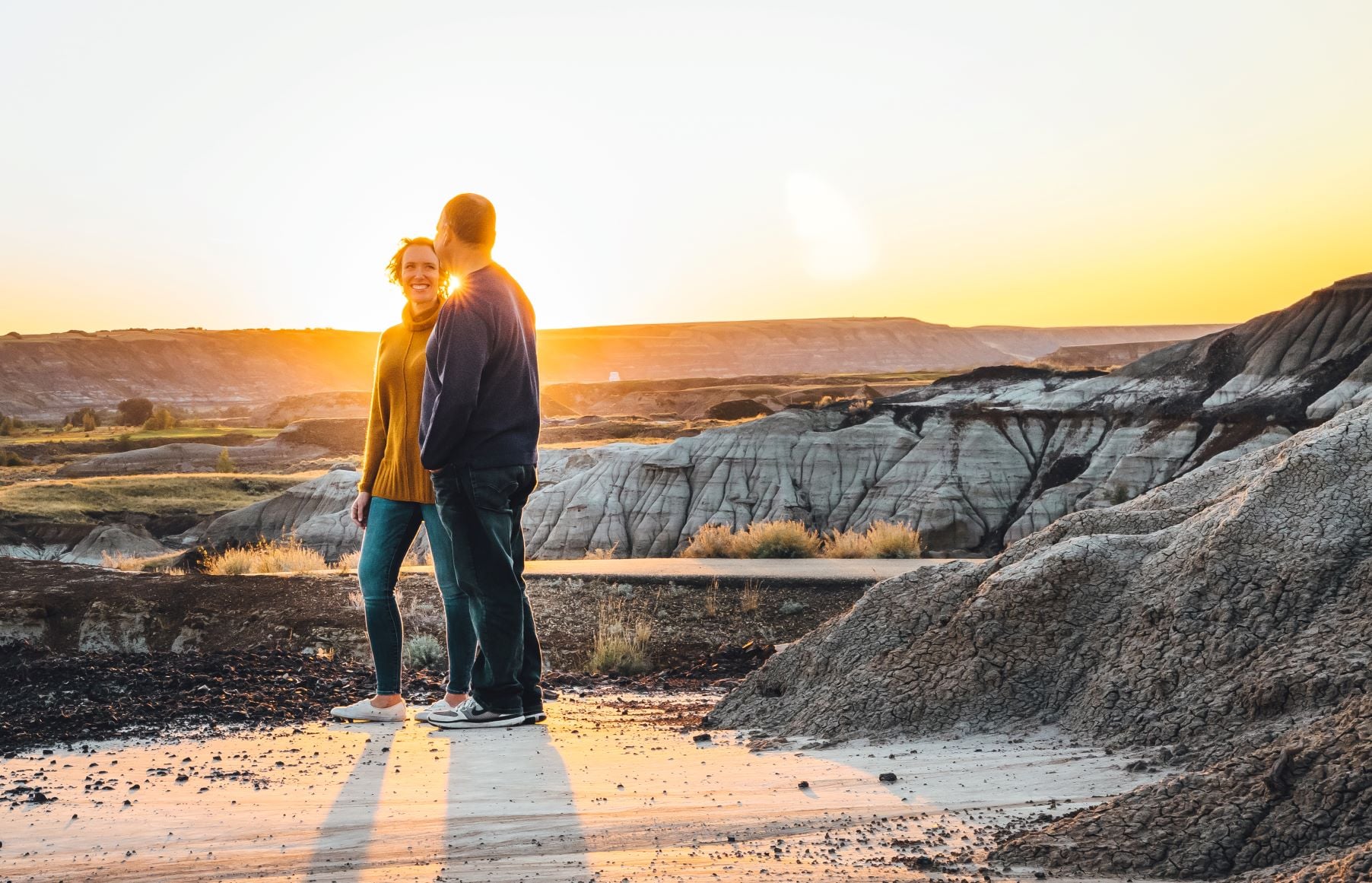 Where ever you are in the Drumheller region there is always an Instagram-worthy spot to be found.
Tag us with #uncoverwonder #drumheller and share your Instagram-worthy spot!