Fall Events In Drumheller
The temperatures are getting cooler and summer is ending but now is the time to enjoy all that the fall has to offer. Drumheller has so many ways to enjoy all that fall has to offer from pumpkins to corn mazes, wagon rides to a little Halloween fun. Here are some of the events for you to enjoy.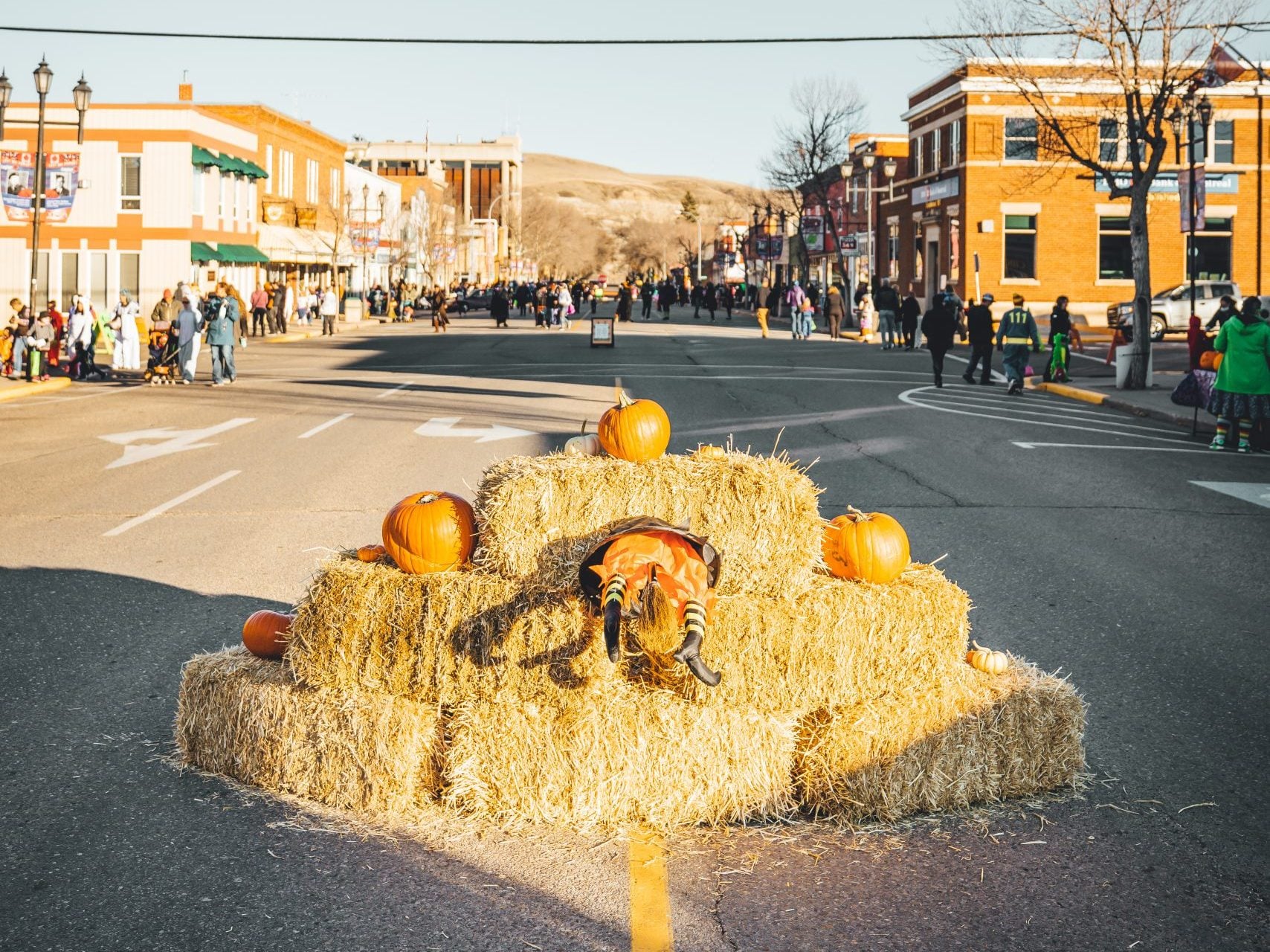 Barney's Adventure Park
Get your tickets for all events here at Barney's website.
Barney's At Night Fall Friday's
Sept 9, 23, 30: 3pm-8pm
Barney's Adults Night
Friday Sept 16, 18+: 5pm-9pm
Live music, corn maze, wine tastings and all the fun of the park for an evening of fun – just for adults!
Barney's Fall Kick Off Festival Weekend
Sept 24-25: 10am-6pm
Get in the mood for fall. Enjoy wagon rides, get lost in the corn maze, see the dinos and feed the farm animals.
Barney's Pumpkin Festival
Oct 1-2 & Oct 8-10: 10am-6pm
Thanksgiving Monday:10am-5pm
Pumpkins, wagon rides, pumpkin cannon and more as well as the famous dinosaurs, farm animals and zip line.
The Sunny Spot
For hours of operation, event pricing, and more information please visit The Sunny Spot.
Moonlight Madness Event
Sep 10, 2022: 8pm-11pm
Don't like the spooky corn maze? Come and enjoy the moonlight maze without the scare!
Lil' Pumpkin Kids Event
September 17: 11:30am-8pm
Kids can enjoy the corn maze, fall themed games, and pick a lil' pumpkin.
Other Spooky Events
Barney's Dino's After Dark Scare Weekend
Oct 14-15: 6:30pm-9:00pm
Ooh, will you survive the dino scare and more at the DarkScare weekend?
The Sunny Spot Spooky Corn Maze Event
September 24: 8pm-11pm
Come and enjoy a spooky night in the corn maze! Can you make it out of the field of screams!? It will be a night to make your skin crawl.
The Rocky Horror Picture Show
Napier Theatre
October 29
Come celebrate spooky season with an interactive film screening of The Rocky Horror Picture Show. Tickets include a fun participation goodie bag with cue card. Audience participation and costumed debauchery are strongly encouraged. Prizes for best costumes!
Downtown Drumheller Trick or Treat
October 31: 4pm-6pm
Downtown Drumheller gets all decorated and spooky; making it a very special place to go special trick or treat this Halloween. With many stores handing out candy it really is the place to be this Halloween.